Sun, Sep 09 2018 - 02:04 PM
Humanizing the Word.
It is not my intent to be insensitive but in recent weeks, there have been several comments made by people of influence within the Body that is anti-god by every utterance that comes from their platform as stated, "For they that are after the flesh do mind the things of the flesh" - Rm. 8:5. By thinking and acting from the flesh's point of view; many in the Body not only deny themselves the Word's Power but have set about as stated, "They crucify to themselves the Son of God afresh, and put Him to an open shame." - Heb. 6:6.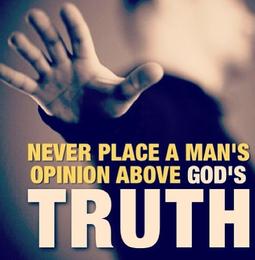 http://www.theempoweredchristian.com/archives-97.html