Mon, Nov 06 2017 - 04:20 PM
Letter to the Faithful - The Principle !
How can we say we are for Christ when daily by our lamp do we nail Him to that wretched cross of shame. That our words and actions betray what is confessed before many of the Faith. Where has our nobility gone because the world tests us with selfish motives and disobedience to the Eternal One limited neither to the past, present or future?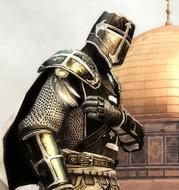 http://www.theempoweredchristian.com/letter-to-the-faithful-64.html