Wed, Sep 27 2017 - 09:11 AM
Letter to the Faithful - The Prime Thing!
The flesh is dead and the Spirit is alive! Give not the flesh it's crave for the things of darkness, but with every breath take the wisdom of God so freely given. God withholds not so why do you the Body take not. Take it for His promises are to be received in all their Glory.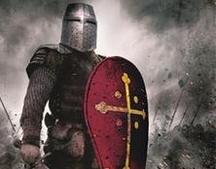 http://www.theempoweredchristian.com/letter-to-the-faithful-60.html