Sat, Sep 16 2017 - 10:05 AM
The Practical Christian Series. Heavenly minded; no Earthly good.
So often we meet brothers and sisters in the Faith who are so Heavenly minded that they are no Earthly good. This can be quite the frustration and really speaks to both sides of being Christ in the world. They are saved but provide no opportunity for the Spirit to move being only on milk and not moving towards the meat of Salvation.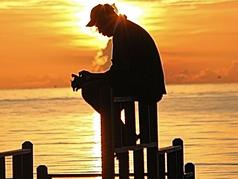 http://www.theempoweredchristian.com/tpc---heavenly-minded.html