Mon, Sep 11 2017 - 07:52 AM
Letter to the Faithful - Faith not fear !
But we who are in Christ must walk in Faith and not in fear! For fear is disobedience and quarrel to the Grace that is in Christ Jesus. Know that you, the Body of Christ are the temple of God and where fear exists neither can Faith exist also. For Faith is onto the light and Glory of God as fear is onto the darkness and death of hell itself.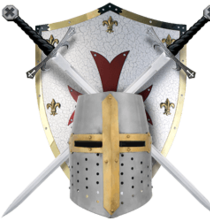 http://www.theempoweredchristian.com/letter-to-the-faithful-58.html