Tue, Aug 29 2017 - 07:26 AM
Letter to the Faithful - Be Grounded !
No other source but the Word and Christ. We who profess the Salvation of the Cross ought not to listen to men but be grounded in the everlasting foundations of God's Kingdom. For by the man we became lost unto death, but by the Spirit were we and are saved from our own devices of destruction. So choose who you hear less your Salvation becomes the world's and not from God.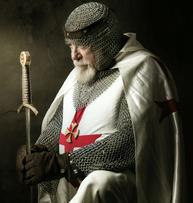 http://www.theempoweredchristian.com/letter-to-the-faithful-57.html