Tue, Aug 22 2017 - 06:03 AM
Letter to the Faithful - The Vanguard !
Be the Vanguard! The Vanguard of the Truth of Righteousness. All things work for those who are in Christ Jesus. For as John was Christ's forerunner so is the Body for the Lion of Judah. As many look for signs for a decision, the Vanguard ought to be marching forward waving the banner of Christ. For His arrival will not be denied nor will His judgment be weakened.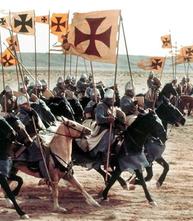 http://www.theempoweredchristian.com/letter-to-the-faithful-56.html