Sat, Jul 08 2017 - 11:54 AM
The God Series - Humor.
Religion has always painted God as angry, disappointed and a disciplinarian but Christianity acknowledges Him to be personable and loving in His ways and decrees. Yet, even for Christians to conceive that God has a sense of humor can sometimes be a stretch of their knowledge and Faith in accepting this character of God.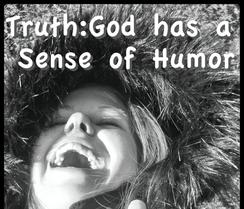 http://www.theempoweredchristian.com/tgs---humor..html